READY, SET, GO FOR E-COM GENEVA 2018
The exhibition will begin tomorrow and Ranking Road will be present in full force to assert his position as Europe's leading G-Local Digital Partner : "we think globally and act locally".
There is great expectation for the Speech of  Roland Debrabant (Ranking Road France) that  will speak on the main conference on April 25th from 11:35 to 12:20 on the theme "Developing your SEO internationally to conquer new markets".
"In the global e-commerce era, opportunities to deploy brand and products in different countries have never been more accessible. But the differences between one country's consumer habits and another are still relevant.
Thus, a traffic acquisition strategy in line with the uses and consumptions of the users of your target country, is essential and cannot be improvised. Through practical cases, we 'll show the development of a successful G-Local strategy. Step by step, we will show you the best practices and pitfalls to avoid, in order to increase your visibility and increase your market share internationally". This is only an abstract of what you will listen & learn at the main conference of Roland Debrabant.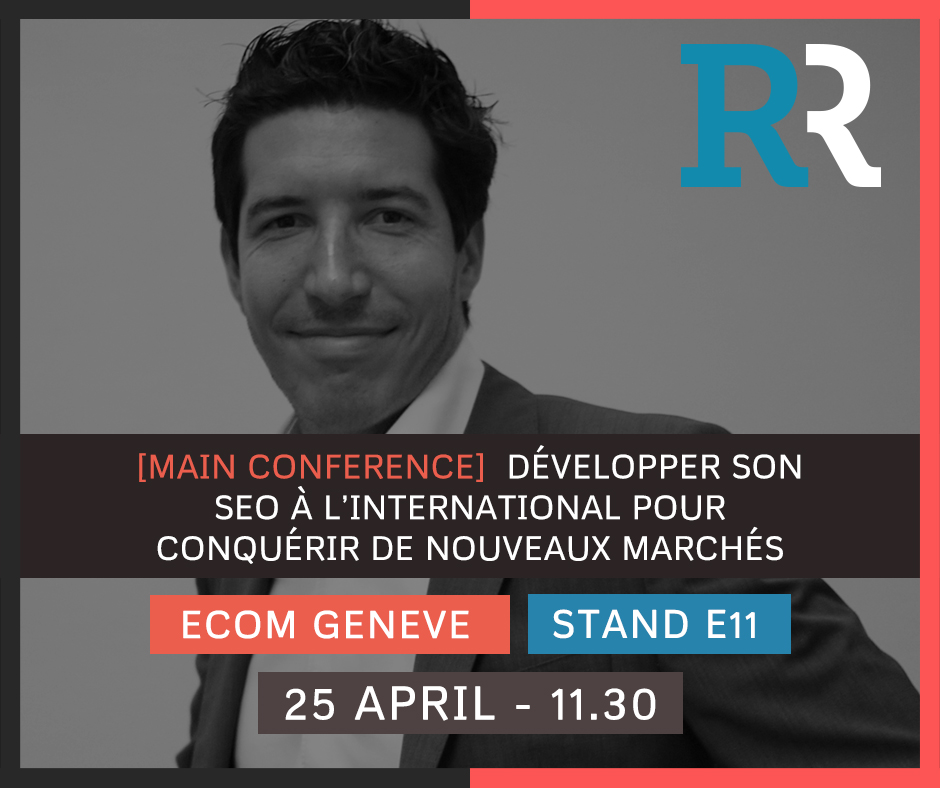 DON'T MISS THE OPPORTUNITY TO MEET ALL THE RANKING ROAD PARTNERS TOO, COME AND VISIT US AT BOOTH E11.