START YOUR DIGITAL EXPORT STRATEGY NOW
Contact us for a free counseling interview
We think global, act local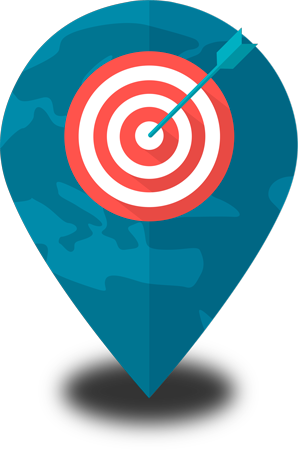 Ranking Road is an international web agency specialised in digital marketing, working in various European countries. This is a result of our local operative teams which have great in-depth knowledge of the specific markets they operate in every day.
These skills are offered to companies who wish to increase their digital presence on foreign markets. We create and implement innovative, targeted, tailor-made strategies for each intended country with a strong drive for success.
We work with a "G-Local" approach, which means we think globally and act locally – overcoming any linguistic and/or cultural barriers.
Tailoring and 360° Services
Ranking Road is the ideal partner to help with the international growth of your business, guaranteeing competitive access to foreign markets, attributed to its complete, quality services:
BEST SOLUTIONS FOR CUSTOMER'S NEEDS
Fine tuning of tailor-made projects and strategies for each country and language
INCREASE CONVERSIONS WITH US
Services that cover the whole range of digital strategy, such as: SEO, Paid Advertising, Amazon Marketing and Web Analytics
ONE SKILLED INTERNATIONAL DIGITAL AGENCY
Teams of professionals operating in different European countries with in-depth knowledge of their related markets, with years of accumulated experience
SAVE CUTOMER'S VALUABLE TIME
A single contact for all the countries you wish to expand to
Many Different Worlds for a Common Effort
The unique characteristic of Ranking Road is the variety of its members. We proudly define ourselves as "One Family Across Europe", born of the shared intent of companies that are highly specialised in digital marketing with the goal of offering tailored, high quality services such as Search Engine Optimisation (SEO), Pay per Click Campaigns, Web Analytics Services, Strategic Marketing on Amazon – all on an international level.
Each Ranking Road partner company is carefully selected through an auditing process with very strict skill and experience criteria to offer a guarantee of the highest professional standards. This indeed is made possible with every single member, each with their own specific skills, specialisation, dedication and experience that make up the strength of the whole group.