INTERNATIONAL WEB SHOW IN LILLE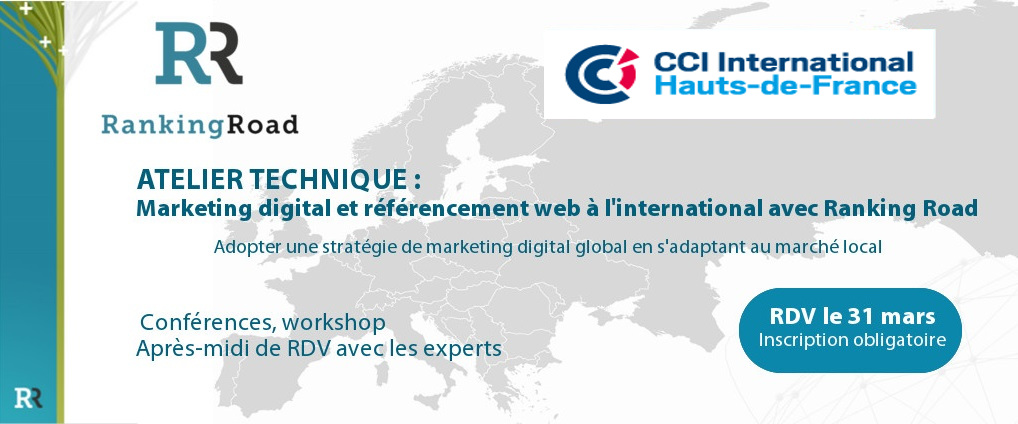 Digital internationalization on March 31 2017 at the CCI Upper France – Lille
On March 31 in Lille will take place a day entirely dedicated to the opportunities of digital marketing on an international scale. This event is organized by the Chamber of Commerce and Industry of the Upper France and Ranking Road, a network of European web marketing agencies.
The main focus of the conference will be a series of speeches chaired by experienced international professionals in the field of digital marketing.
As a matter of fact, the presence of local professionals working every day in different markets and therefore deeply informed about local characteristics and dynamics, will provide a concrete support and a direct experience to the participating companies who want to promote themselves abroad.
In the afternoon, participants will have the opportunity to meet the speakers through one-to-one meetings to make a quick analysis of internet web sites and discover their potential performance abroad.
To subscribe, please fill in the application form and send it before March 24.